Elegant Solution for a Thorny Problem.
Water leakage sucks.  They are extremely difficult to detect and often dependent on weather conditions, which means you can't even be sure your repair works until the next thunderstorm.  By the time water damage has enough time to rear its ugly head, the repair costs will be even uglier.
Ximplar's LeakTrack helps you fight leakage head on.  LeakTrack is a "install and forget" solution: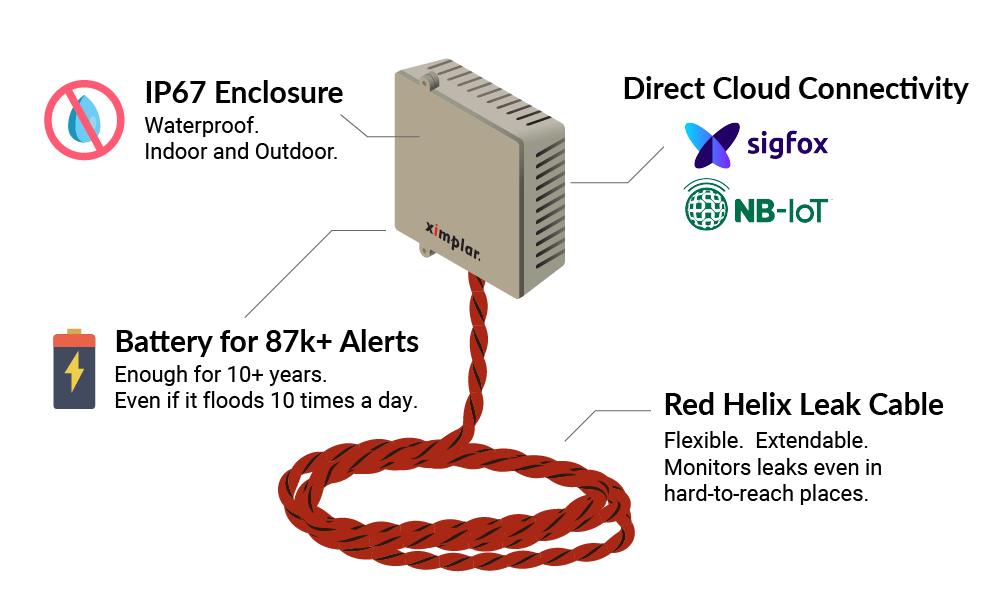 Uses Sigfox or NB-IoT for communication.  Vastly better coverage than traditional data networks
Enough battery for 87k+ alert messages.  Enough for 5+ years to decades, depending on your desired reporting frequency
It's IP67 body can handle the harshest of environments
The flexible Red Helix cable can monitor even difficult to reach corners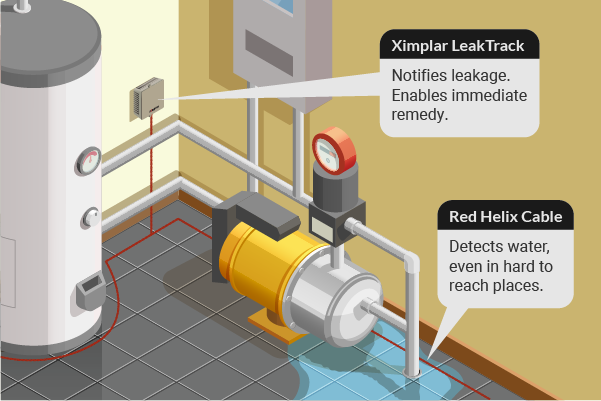 Use Case: Elevator Shaft
Many cities require buildings to replace elevator cables whenever they get wet.  Each incident can costs around US$20k.
LeakTrack alerts management at the first sign of water to minimize such risks.